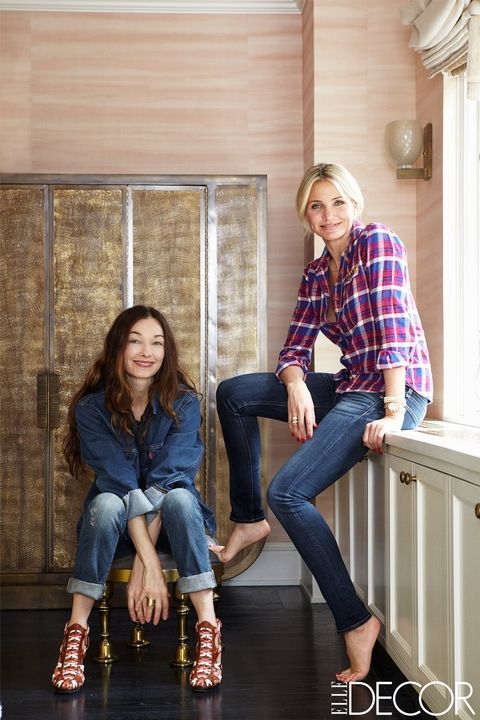 Sigurno volite njene filmove & izuzetnu energiju da podjednako dobro surfuje na talasima, vozi motor ili pleše u elegantnoj haljini. Ona je Cameron Diaz – one&only ! Blistav osmeh, plava kosa, karirana košulja, jeans su njen zaštitni znak…ali i fantastične kreacije najpoznatijih modnih kreatora u kojima blista na dodeli Oskara.
"Kraljica holivudskih enterijera" Kelly Wearstler je savrseno pretocila stil Cameron Diaz u prostor fantasticnog stana na Manhattan-u koji cini jedinstven i neponovljiv mix stilova uz dodatak malo holivudkog glamura & Kubanskog porekla glumice.
 I`m sure that you LOVE her movies & extraordinary energy that equally good surfing in the waves, rides a motorcycle or dancing in a glamorous dress. She is Cameron Diaz – one & only! A dazzling smile, blonde hair, plaid shirt, jeans are her trademark … but also fabulous dresses of the most famous fashion designers shining on the red carpet.
"The queen of Hollywood interiors"
Kelly Wearstler
perfectly turn the Cameron energy & style in the space of fabulous Manhattan apartment that reflects unique style with a bit of Hollywood glamour mixed with Cuban roots of  famous actresses.