Na ovogodišnjem  Salone Del Mobile 2014.  BONALDO je predstavo svoj klasik HOLLYWOOD pouf  & novu ALFIE fotelju u 7 elegantnih materijala inspirisanih letnjim trendovima sa modnih pista. Jednostavan oblik pouf-a savrseno je obucen razigrani floralni print sa dominantnim leptirovima u jarkim bojama, dok je drugi materijal inspirisan dragim kamenjem ili baroknim zidnim ornametima. 
Simple shape of pouf is perfectly dressed in floral pattern with butterflies in vibrant colors while the other textile is inspired by precious stones and baroque ornaments. This year at Salone Del Mobile in Milan, BONALDO introduced its classic "Hollywood" pouf & brand new "Alfie" armchair in 7 new elegant materials inspired by summer fashion trends.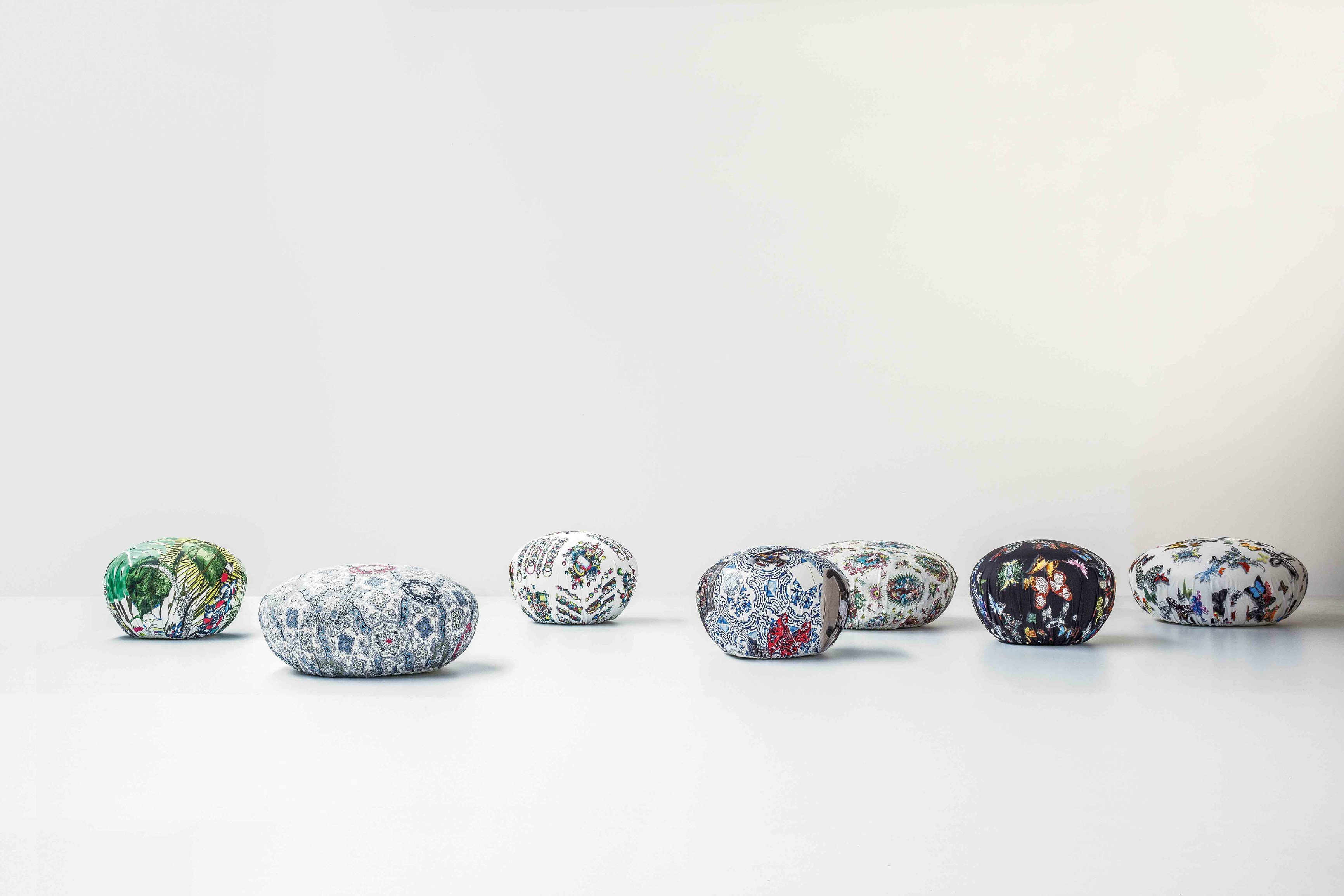 Hollywood pouf designed by Gino Carollo / 2004.
Materials inspired by Spring/Summer Haute Couture Collections
Jednostavna forma fotelje savršeno je upotpunjena elegantnim materijalom u toplim tonovima koji su u kontrastu sa zanimljivim printom motiva drveća.
Simple shape of "Alfie" armchair is perfectly completed with elegant fabric in warm shades in perfect contrast with interesting wood print.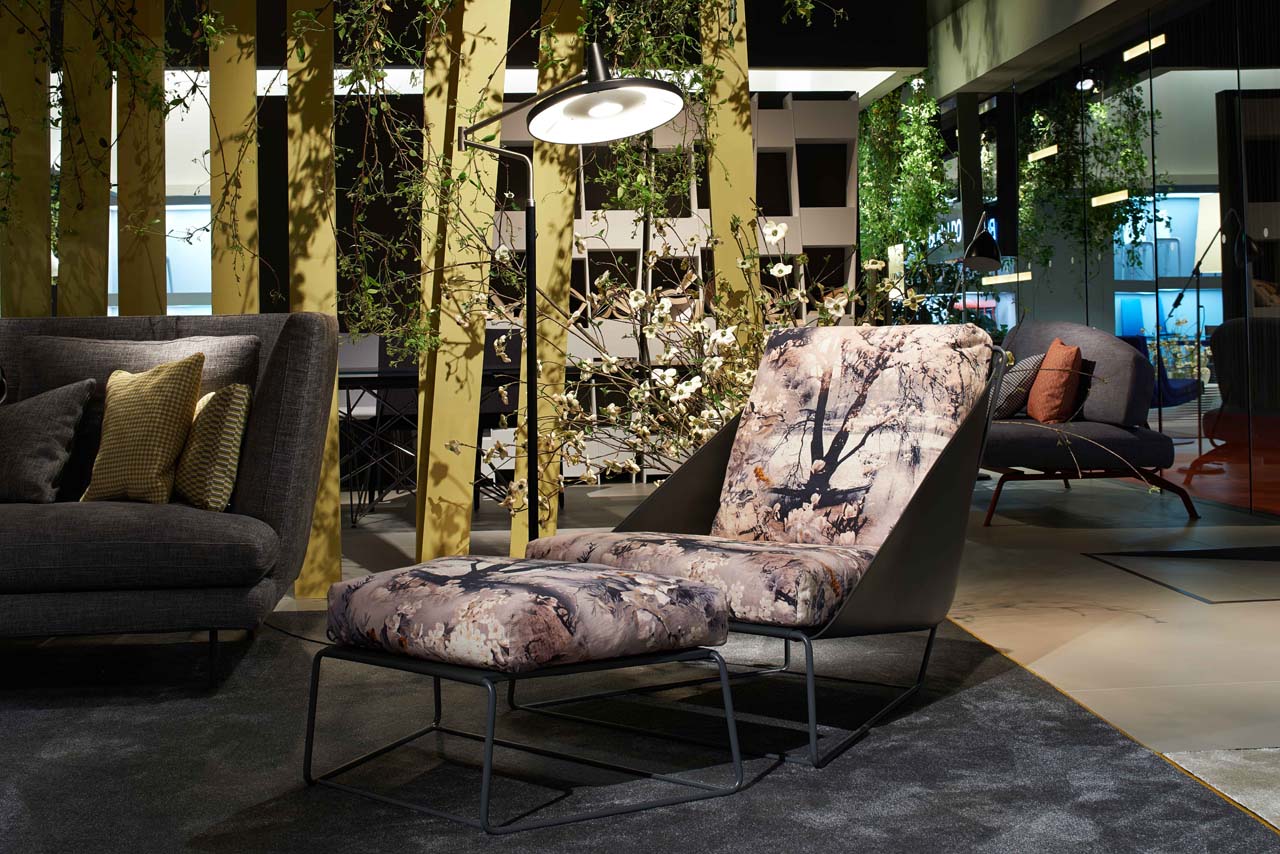 Alfie relaxing armcahir designed by Giuseppe Viganò / 2014.