LATINO ZVEZDA Jennifer Lopez prodaje svoj super-luksuzan penthouse u srcu  New York-a za neverovatnih 25M dolara !!!  Savršen životni prostor prostire se na 600 m2  sa predivnim pogledom na  Madison Square Park. Klasičan njujorški penthouse zauzima prostor čitavog sprata i sa prostranim dnevnim boravkom u okviru koga je savršeno uklopljena otvorena kuhinja, četiri sobe, šest kupatila i četiri nezavisne terase koje ukupno imaju 300 m2 čine prostor za stanovanje sa 5 zvezdica!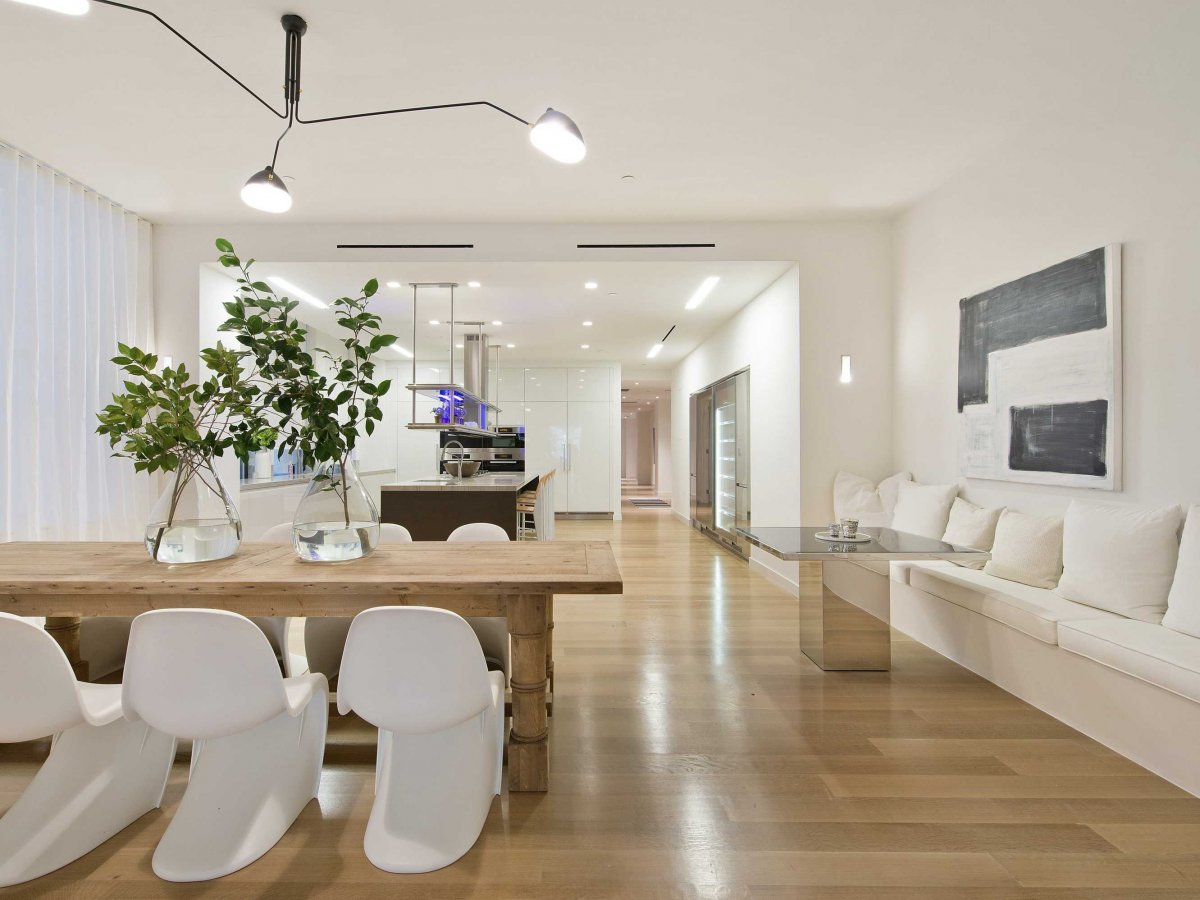 dominantan sto od prirodnog drveta i poznate "Pantone"Vitra stolice 
dominant #naturalwood table & perfect #pantone chair by Vitra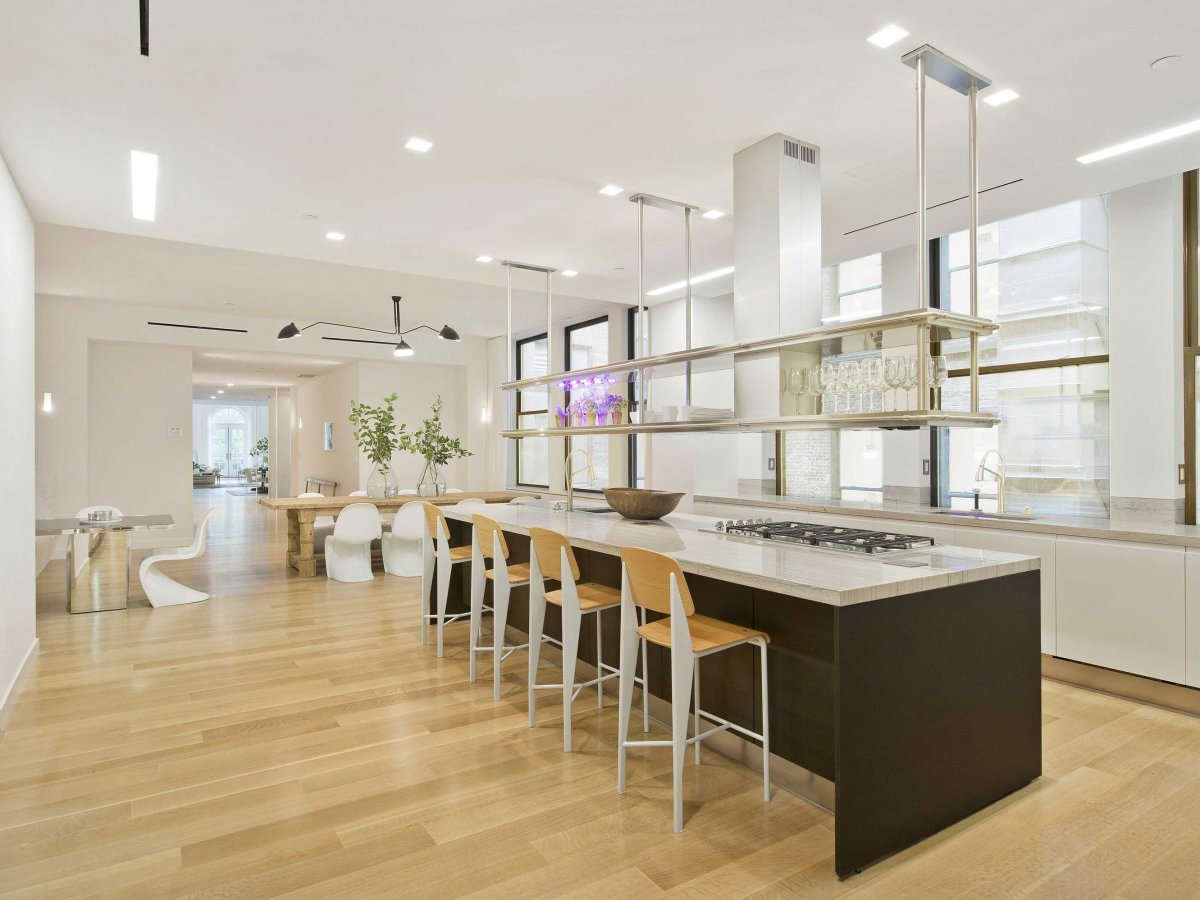 Savršeno jednostavan dizajn kuhinje potpisuje Arclinea. Tamnom bojom istaknut je šank koji je u isto vreme i radna površina. Vitra "Standard" stolice u prirodnoj boji drveta savršeno se uklapaju u ceo ambijent. 
Stylish & simple kitchen is designed by Arclinea which perfectly match with Jean Prouvé STANDARD chair by Vitra.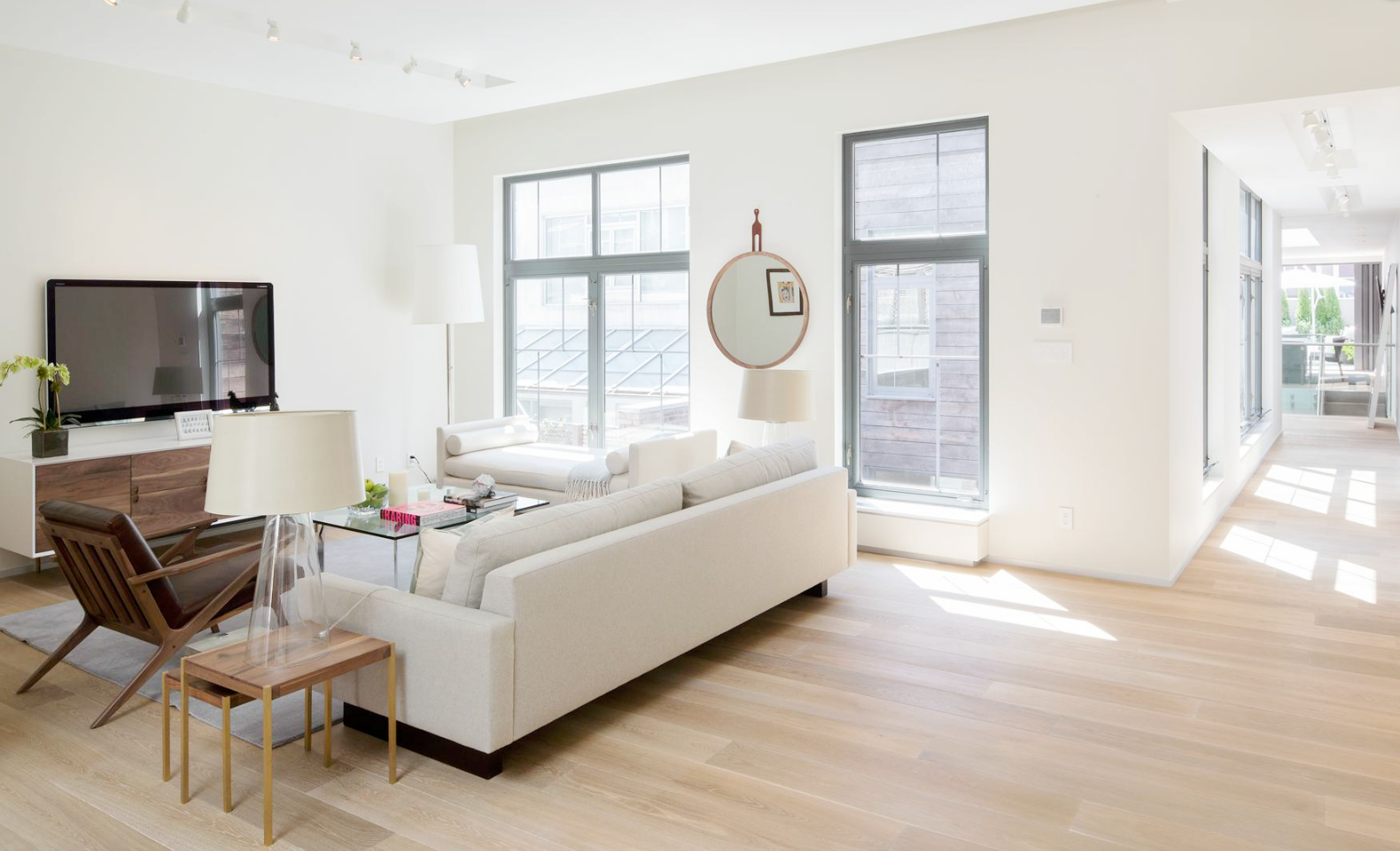 Dominantna površina poda izradena je od širokiog hrastovog parketa. Nijansa se savršeno uklapa sa bež nijansama sofe i foteljom u tamno braon koži. 
Perfect floor is made of #wide plank rift oak which is perfectly mach the #soft white sofa linen that highlight walnut/leather armchair.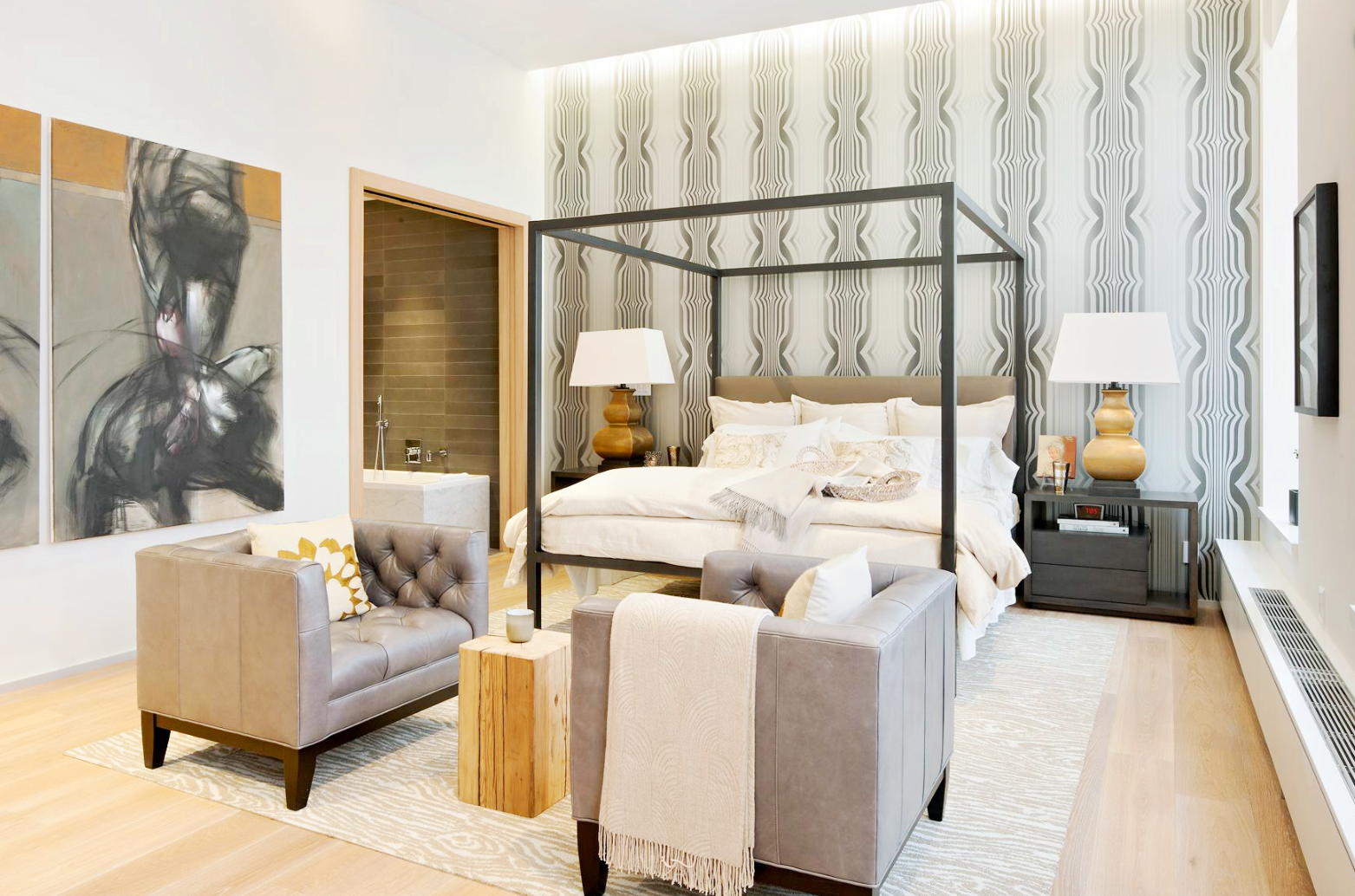 Oštre ivice baldahina se savršeno uklapaju sa geometrijskom šarom tapeta. Stone lampe sa upečatljivim abažurima i ogromna slika na zidu daju čitavom ambijentu posebnu umetničku notu. 
Perfect geometry of bed frame is perfectly blended with wallpaper pattern. Big bedside lamps & huge painting on the wall makes this bedroom space  a really  interesting ambient with strong artistic feeling.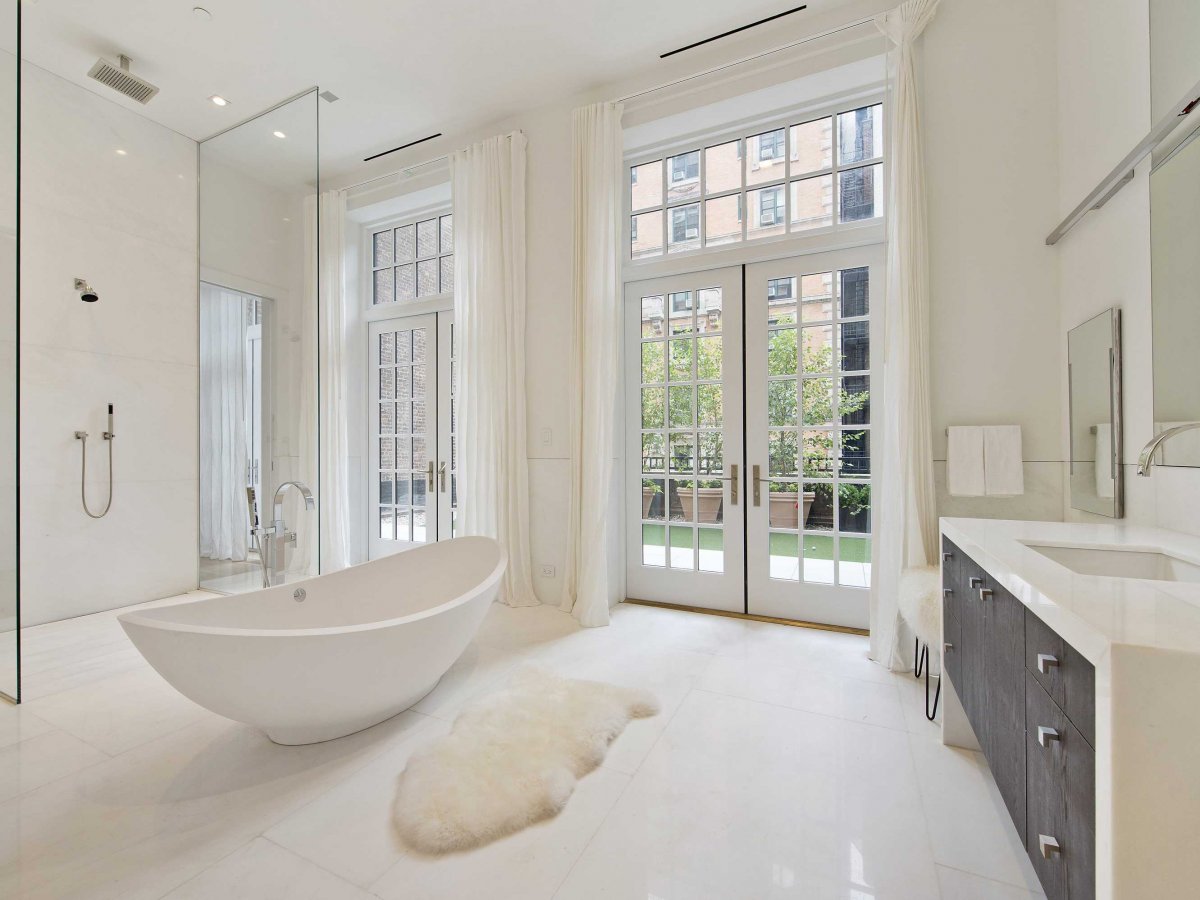 Dizajn prostranog maser kupatila obeležen je savršenim italijanskim mermerom. Savršeno zaobljena forma kade predstavlja poseban ukras sa pogledom na prostranu terasu.   
Perfect Italian marble covers the walls & floor of a spacious  master bathroom. Soft shape of  bathtub & wood on the wall element gives the final touch with a breathtaking terrase view.
Photo © Douglas Elliman